No more days lost to the documentation process.
Simply create and analyze.
Create detailed, custom documentation for Power BI in no time with RapidDox for Microsoft Power BI. Take control of the process with automated documentation software that provides beautifully customized documents, with just a few clicks.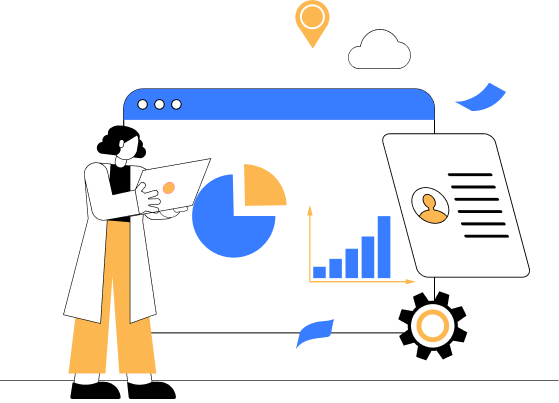 Dashboard Screenshots
RapidDox was designed with keeping non-technical business users in mind. A lot of effort has gone into making its user interface rich and intuitive. Users can get started with minimal or no training and does not need any scripting or coding to generate comprehensive documentation for your Power BI files and dashboards. Users can also include screenshots from their dashboards into the documentation at relevant places to make it more effective.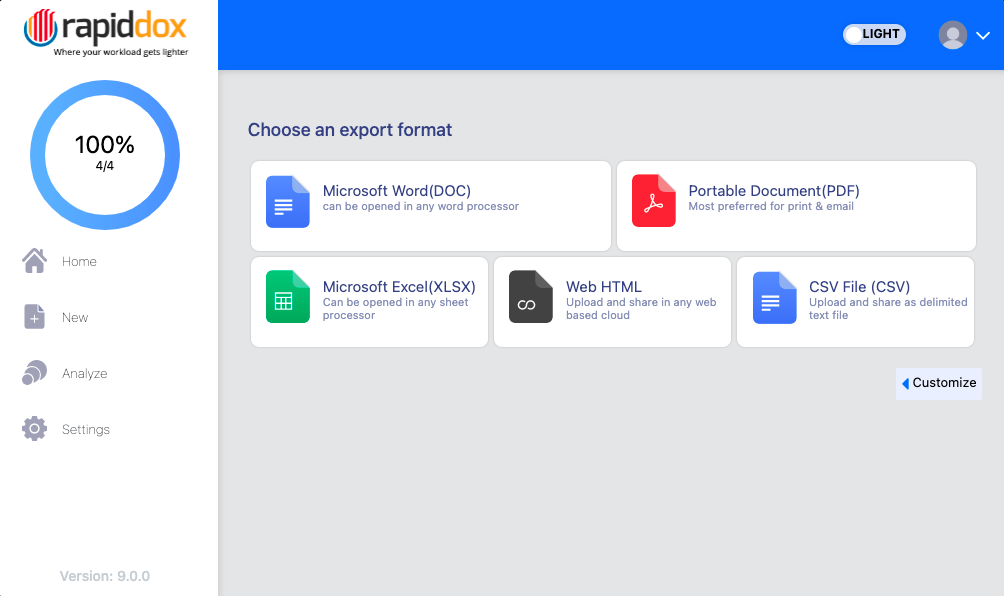 Multiple Formats
RapidDox can export documentation in multiple formats – MS Word, MS Excel, Adobe Acrobat PDF, CSV and HTML. You have lots of flexibility in editing your documentation in MS Word. You can export to Excel and use the data to load into another
database or Power BI for further analysis.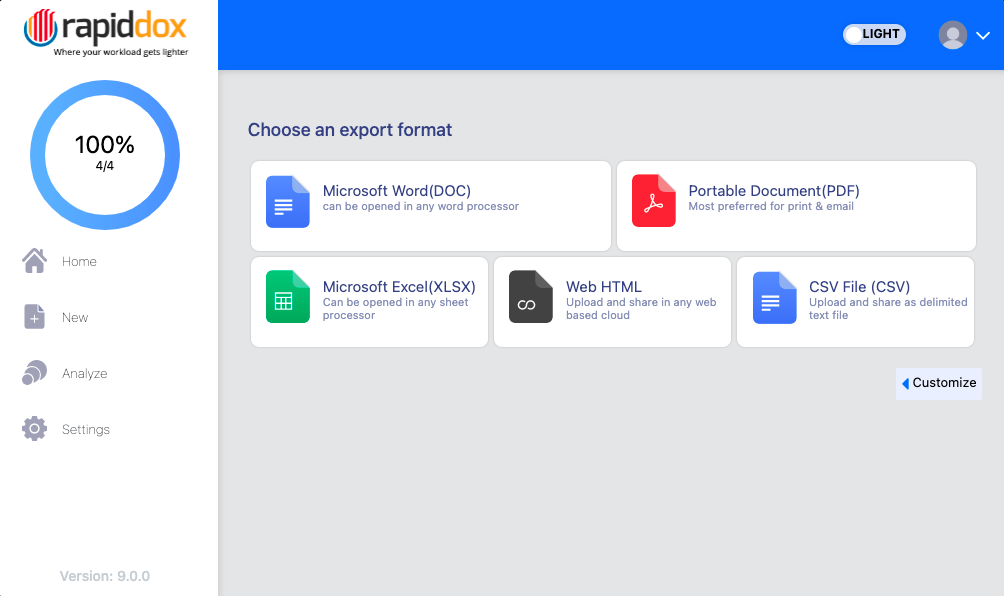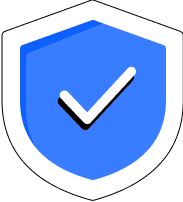 Safe & Secure
Your data is important. That's why we don't touch it. RapidDox only accesses metadata to create your documentation. The SaaS version creates a temporary session on our servers that is used to extract the necessary metadata.
Once you're done and log out, the session is
permanently deleted.

Save Time & Money
RapidDox for Microsoft Power BI helps you shave 8 to 12 hours off the documentation process. You get to spend more time focusing on analyzing your data. And, you reduce the cost of creating documentation by
hundreds of dollars per dashboard.

Work Anywhere
With the SaaS model, you can create beautiful and customized documentation for Power BI, no matter where you are. Just log in from anywhere and create the documentation you need.
A Standard license is intended for companies that primarily offer support to their internal customers. If your company caters to multiple external clients as consulting services provider or operates as a government agency, then the agency license is the appropriate option.
An agency license is designed for government agencies and consulting firms serving multiple clients. If your company primarily offers support to its internal customers, the Standard license is the suitable choice.
Frequently Asked Questions
Q: What data does RapidDox look at?
None. RapidDox compiles your documentation using the metadata found in your Power BI file. We don't see any or use any business data.
Q: Does my business data go to your servers?
Nope. There's no importing to our servers
Q: What about the SaaS version? Surely it must send data to your servers?
It doesn't. The SaaS version creates a temporary session for working with your metadata while you're creating documentation. When you log out, the temporary session disappears forever.
We pull the information you need from the metadata. Customize it according to your preferences. Save it to the document of your choice. And that's it. The only time we talk to our servers is to make sure your license is valid.
Alternatively, you can download the RapidDox Desktop Application from your Customer Portal and use it. In that, there is absolutely no importing to our servers.